Sprouting is the process of germinating seeds, grains, legumes, nuts, etc., at room temperature until they sprout out of their seed coats. Through sprouting, we create tiny baby food, called sprouts. These little babies have many nutritional values. Here are some of the reasons why eating sprouts is beneficial.
Today, sprouts are consumed daily all over the world, and they are gaining popularity for their numerous health benefits.
What exactly are sprouts? Sprouts are simply seeds that are germinated (sprouted) under controlled conditions until small shoots emerge. These shoots then continue to develop roots and eventually become mature plants.
Today's modern diet is often lacking in many vitamins and minerals. A single serving of vegetables may provide only 1/10th the amount of vitamin C necessary for our bodies to function properly. Many families don't eat enough fruits and vegetables to get the full range of these vitamins and minerals. One way to ensure we're getting what we need is to consume fresh produce throughout the year. However, it's not always convenient to just grab a carrot out of the grocery store produce section. So, how do we make sure we're getting all the nutrition we need without spending much time in the kitchen? Enter sprouts…
The nutritional composition of sprouts varies depending upon the type of seed being grown and the method of preparation. Typically, sprouts are higher in protein than ungerminated seeds, contain higher levels of certain vitamins and minerals, and offer the added benefit of fiber. Below are some of the advantages of eating sprouts.
High Levels Of Vitamins And Minerals
Many varieties of seeds contain high amounts of fats and oils, making them difficult to digest. When sprouts are prepared correctly, however, they convert these toxic substances into highly nutritious foods. While consuming sprouts alone might not seem like much difference, when compared to whole grains, legumes, and other unprocessed foods, it becomes apparent that sprouts are an extremely rich food source.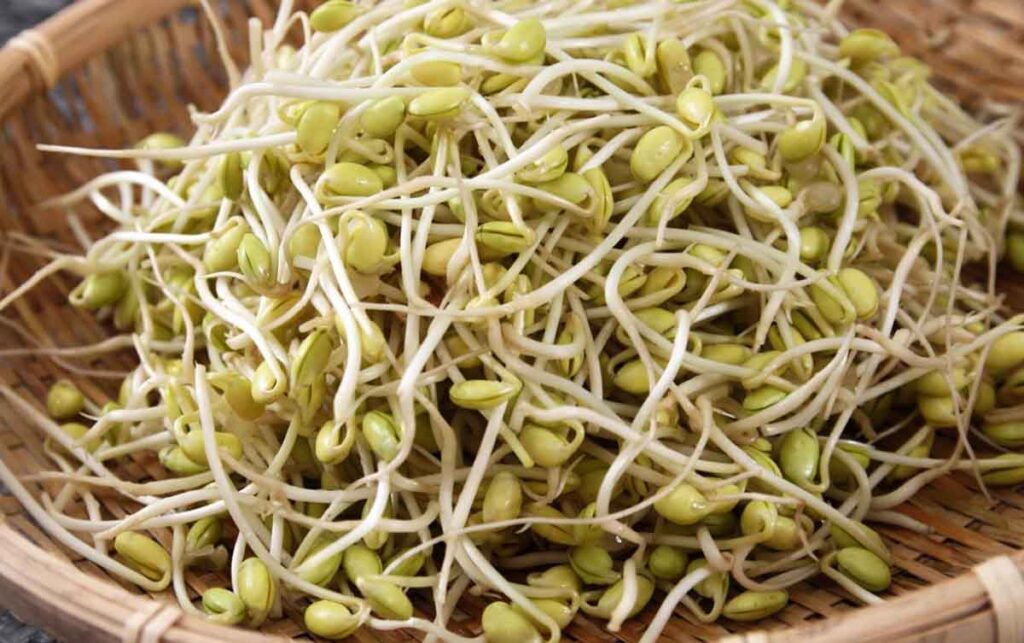 Fiber
Fiber is considered to be one of the most important dietary components because it helps to keep us regular and prevents constipation. Sprouts are known for having a high level of soluble fiber, which means that they can help prevent heart disease, diabetes, and even cancer. Soluble fiber aids in digestion and lowers cholesterol levels while insoluble fiber provides bulk and volume to stools.
When Should You Eat? The Best Times for Meals, Explained
Antioxidants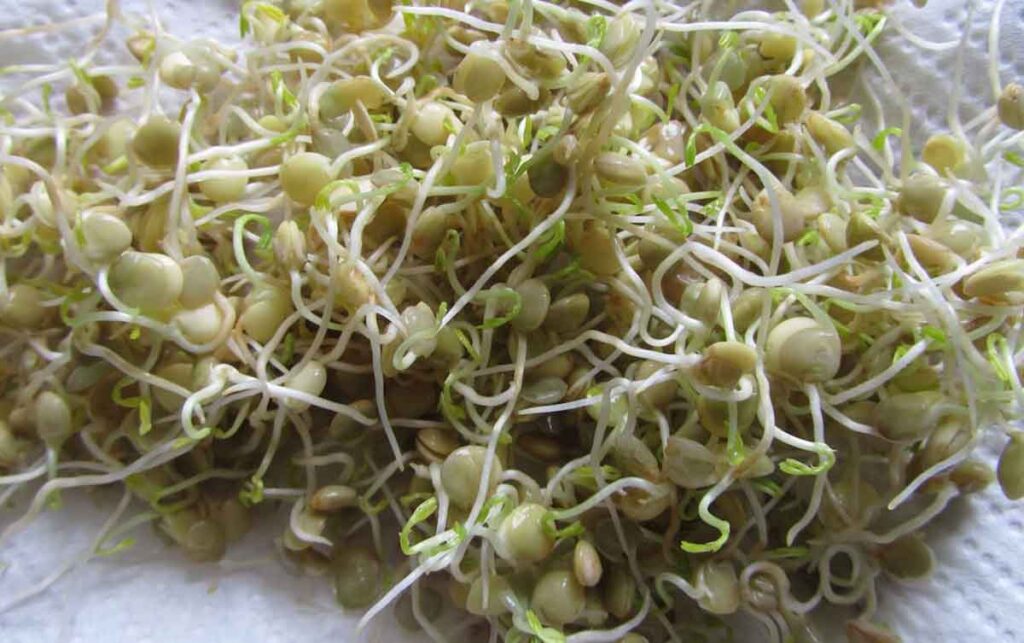 Antioxidants are naturally occurring chemicals that protect cells from damage by free radicals. Free radicals are unstable molecules containing oxygen atoms; they are formed whenever electrons fall into an empty orbit. In the body, free radicals cause problems like premature aging, cancer, and cardiovascular disease. It work to neutralize free radicals before they can wreak havoc on our cells. It are abundant in fresh fruits and vegetables, especially those that are colored red, orange, yellow, or deep green. However, many people find themselves deficient in antioxidants due to poor diets and less-than-ideal lifestyles. Luckily, sprouts are packed with antioxidant-rich ingredients like broccoli, cauliflower, cabbage, radish, alfalfa, mung beans, lentils, peas, sunflower seeds, and wheat bran.
Healthy Fats
Like any other healthy food, sprouts are chock-full of healthy fats. Omega-3 fatty acids are important fatty acids that contribute to maintaining good vision and blood circulation. Most nuts and seeds are high in omega-3, but sprouts are far superior in terms of providing a steady supply of these critical fats. You'll find plenty of omega-3 in flaxseeds, soybeans, and walnuts, but they may not be as easily digested as sprouts.
Vitamin K
Vitamin K is an essential fat-soluble vitamin that is responsible for forming bone matrix and promoting normal blood clotting. It is also essential in the formation of strong teeth and bones. As with other essential vitamins, the human body cannot manufacture vitamin K, and therefore requires adequate intake via diet. It is found in leafy green vegetables, meat, and dairy products, but it is especially plentiful in sprouts.
Sprouted Seeds Are Loaded In Chlorophyll
Chlorophyll is a green pigment found in plants that helps them to convert light into energy. During the formation stage, the seeds are exposed to air and sunlight. As a result, the seeds produce chlorophyll and have a higher amount of it than the mature seeds.
Sprouted foods
Sprouted Wheat Germ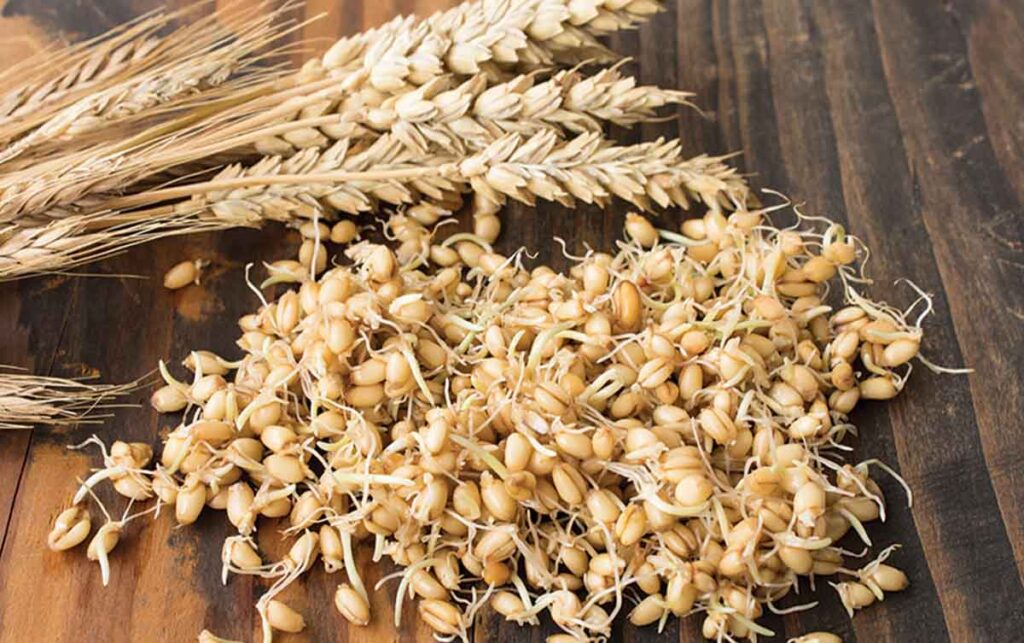 Wheat germ is packed full of Omega-3 fatty acids, vitamins, minerals, fiber, protein, and other healthy components. A recent study published in Nutrition Journal showed that consuming wheat germ daily helped reduce cholesterol levels while increasing HDL (good) cholesterol. Eating wheat germ may aid in weight loss, especially if you're overweight. It contains phytonutrients known as saponins which help to lower blood sugar levels.
Sprouted chickpeas
Chickpeas are extremely high in protein and fiber, and they're delicious and nutritious additions to any meal. Sprout them overnight before using in recipes, or just use the raw seeds straight out of their packaging.
Sprouted lentils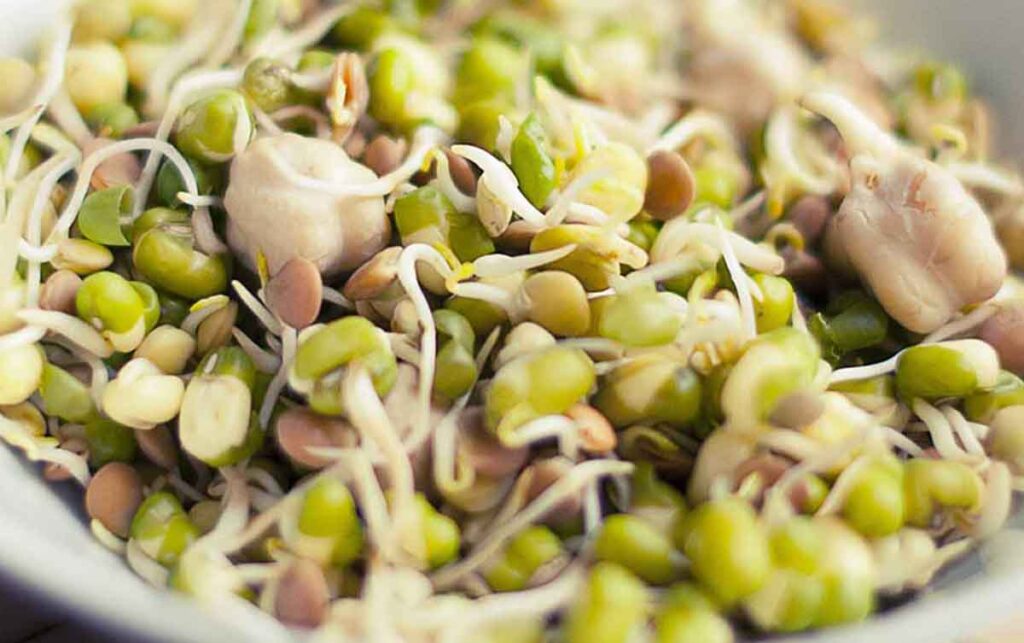 Lentils are packed with vitamins, minerals, and protein, and they've got a great taste, too! Simply soak lentils overnight, then rinse thoroughly before using in recipes.
Sprouted beans
Beans are a versatile food item, full of protein and fiber, and can be eaten raw or cooked. Just soak dried beans over night, rinse well, dehydrate, and grind into flour in a coffee grinder.
Sprouted grains
Grains are a popular staple in many countries throughout history and around the world today. Whole grain products provide plenty of nutrition in addition to being tasty; just soak grains overnight, rinse well, and use in recipes.
Sprouted oats
Oats are super healthy—full of fiber, iron, vitamin E, vitamin K, beta-carotene, manganese, zinc, copper, selenium, and folate. They're a great way to start your morning off right. Simply soak oats overnight, rinse well, let dry, and cook according to package instructions.
Sprouted quinoa
Quinoa is rich in protein, fiber, vitamins, minerals, antioxidants, and fatty acids. Sprouting makes it easier for your body to digest, and it's best added to dishes after cooking. To sprout quinoa, simply soak quinoa overnight, rinse well, drain, add water to cover, and allow to sit at room temperature until soft (approximately 20 minutes). Drain excess liquid, transfer to pot, and boil covered for approximately 15 minutes or until tender. Fluff before serving.
Sprouted wheat berries
Wheat berries are nutritious and gluten free, and they make a delicious alternative to regular cereal. Soak wheat berries overnight, rinse well, place in a pot covered with cool water, and simmer for about 30 minutes or until tender. Cool completely, then fluff with fork. Use in breads and cereals, salads, soups, and even desserts.