Why is walking backwards good for you?
Walking backwards is an exercise that works your core and back muscles like no other movement. This exercise can also improve balance, coordination, flexibility, joint mobility and posture. By using the legs and hips we work our core and abs, strengthening them at the same time. All while keeping our posture straight and upright. If you want to add some variety to your walks, try walking backwards. Not only does this strengthen your core, but it increases your range of movement!
Squat: Start in a squat position with feet hip width apart. Your knees should be bent 90 degrees, making sure they are not locked out. Keep the weight off your heels and place your hands at your sides. Then begin a controlled downward motion until your thighs reach parallel to the floor. Slowly push through your toes to return to the starting position. Repeat this 10 times, then change directions and do 5 repetitions moving forwards only.
Lunge Walk: Stand tall and step forward with one foot, bringing it behind the opposite leg. Step back into the original position with the front leg. Continue stepping over each foot, alternating with each step. Start slowly and build speed as needed.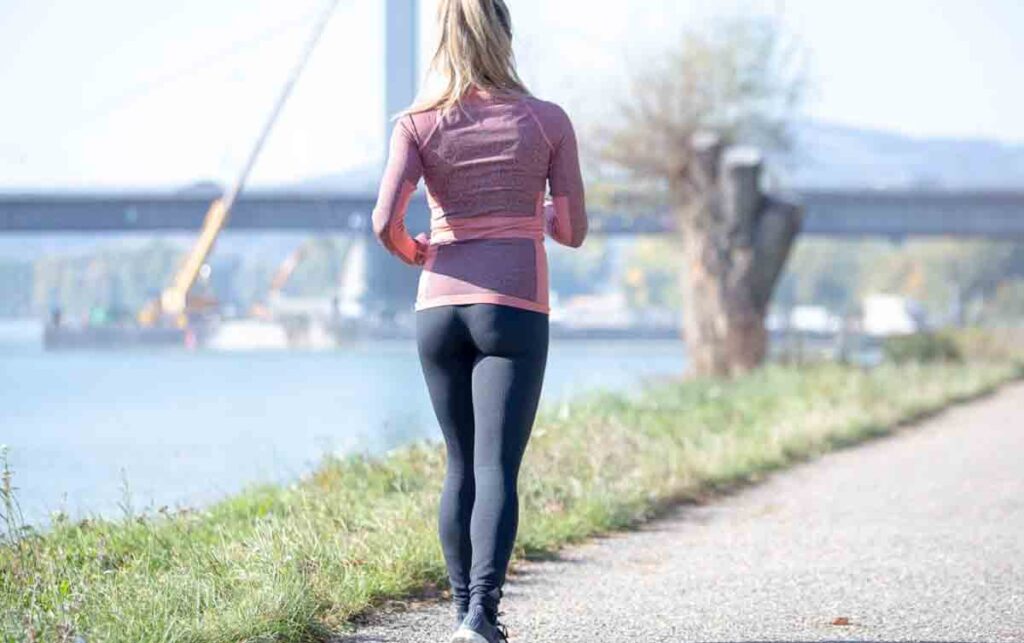 Walking forward can cause back pain! But, walking backward can help relieve your back pain. This is because when you walk forward, the weight of your body is pressing down on your spine while when you are walking backward, the weight is evenly distributed throughout the entire foot and leg. To make things even better, walking backwards can actually strengthen your lower legs!
Walking backwards can reduce stress levels. When you walk backwards, you're using muscles that are not used to moving forward — like your abs, glutes, quadriceps, hamstrings, calves, and adductors. These muscles have to work harder to stabilize your body when you are walking backwards.
Walking backwards helps you stretch out your hamstrings and quads. Imagine trying to touch your toes without bending at your knees – impossible right? Now imagine if you could bend your knee slightly and touch your toes, but only if you were walking backwards. That's what happens to your hamstrings when they need to stretch after being underused for awhile.
Walking backwards encourages better posture. If you've ever tried to stand straight when you walked forwards, you probably noticed how much easier it was to do it when you were walking backwards. Your head and shoulders naturally fall into a more relaxed position when you walk backwards.
Walking backwards strengthens your calves and ankles. Unlike walking forwards, when you walk backwards, your feet are placed behind your center of gravity, allowing them to push against the ground with greater force. As a result, your calves and ankles become stronger and less likely to give out on you.
Walking backwards relieves tension in your neck and back. By walking backwards, you are exercising the opposite side of your brain's motor cortex from the one you use when you move forward. That means that you are using muscles on the side of the brain that controls movement backwards! Because these muscles don't get enough exercise, they tend to tense up over time. Once this muscle tension builds up, it can cause lower back pain. Waking backwards can relax these tight muscles, helping alleviate tension in your spine.
Mental benefits of walking backward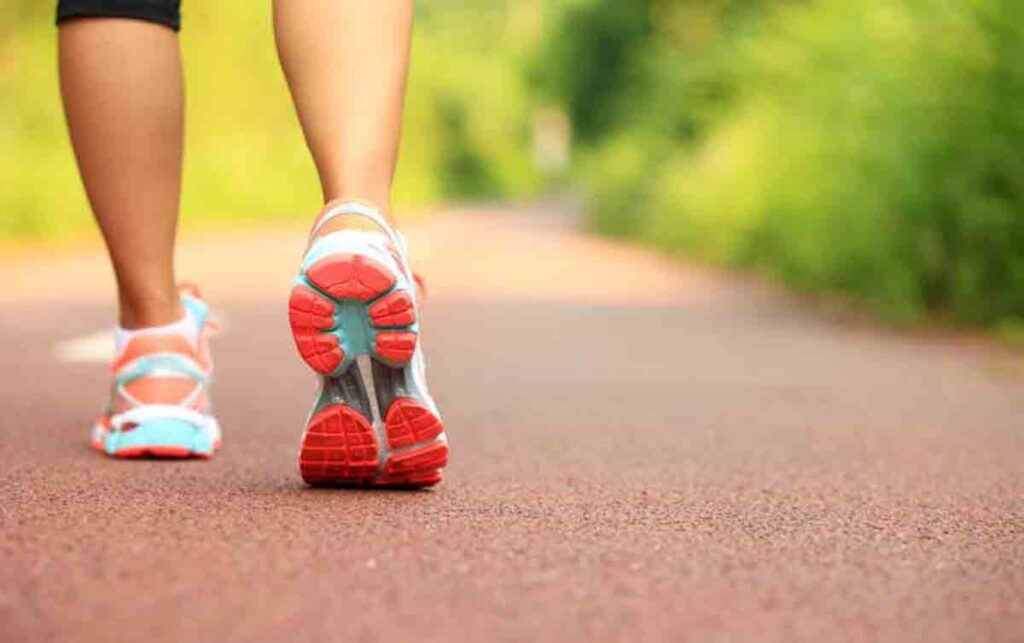 Walking backwards can create a sense of peace and calmness throughout your body. When you walk forward, your legs are moving from head to toe. But when you walk backwards, you are using the opposite side of your brain. This creates a sense of calmness because the right side of our brains controls the left side of our bodies. As we begin to use that side of our brains, we can start feeling calmer while walking forwards.
Disadvantages of Backward Walking
You are not moving forward, but backward: If your feet are facing backwards, then you are walking backwards, or doing the opposite of what you should be doing. This can cause injury to yourself, and make it harder to move forward, while at the same time making you walk slower than if you were walking forwards. If this happens, you MUST take action to correct this problem immediately.
You look like you are having fun: It's cute to step backwards, especially when you are taking pictures of yourself. However, many times people who do this accidentally end up looking silly, and often they need assistance from a friend or their spouse to help them fix this problem.
You have no idea where you're going: When you walk backwards, you have absolutely no clue where you are actually going. Not only does that look stupid, but you might even get lost.