We know that relationship is very important. Sometimes, if there is any problem with it, then we will see how to change our attitude.
Focus on the positive in a relationship
Remember that even if things are going wrong in a relationship, they're not always bad! Many times couples argue or fight over things that aren't worth it at all. Instead, focus on what's good about the situation; whether it's something awesome their partner did, or how much fun you're having right now in this moment. If you can find anything positive in the situation, it'll help you stay neutral and have a healthier perspective of the issue.
Be grateful
When you think about it, gratitude should be something we practice everyday but sometimes, it slips our minds. When you acknowledge someone else's actions or contributions, it makes them feel appreciated. You don't need to spend hours writing down lists of thanks or giving gifts to show appreciation, just simply being thankful for everything is enough. When you thank others, it puts your own thoughts outside of yourself and helps you take a step back. Being more mindful of your attitude will help you stay confident, even in the worst situations.
Respect each other's differences
Different people bring different things to relationships. Sometimes, this can make situations tense. Don't get frustrated when you see your partner do something different than you would, instead try to learn from it. Maybe he likes a certain type of music you hate. Or she loves to go out while you prefer staying home. Whatever it may be, respect their preferences and understand where they're coming from. By doing this, you'll both be able to enjoy each other's company without fighting.
Try new things together
Experimentation is a great way to keep relationships exciting. Make sure to try new activities together so you can experience new things together. It could be cooking, hiking, or watching movies. Just because you've done something before doesn't mean you have to continue doing it. Try new things together to make your bond stronger, especially if you're planning on getting married someday.
Be honest
If you want to change your relationship, honesty is something you'll need to start first. Tell your partner exactly what you're thinking. If you're feeling upset or irritated, tell him/her. Do this even if it's hard to say, because it might be easier to open up once you're already honest. Honesty is a big part of changing a negative attitude in a relationship. Try practicing these tips whenever you feel you need some extra motivation.
If you've been having problems with your partner, try to be completely open and honest with them about everything. Being hurtful, sarcastic, or lying won't help anything, but being honest does. There will always be some things they don't understand or don't agree with, but at least they'll know where you stand and not have any misconceptions.
Implement these tips for a healthy and happy relationship
Know what you want
There's no point in being frustrated if you don't know what you're frustrated about. If you know exactly how you feel and why you feel the way you do, then you'll be able to deal with whatever comes your way. Make sure you clarify specific terms and words before communicating them. You may well find that the issue isn't even worth fighting about – just accept it and move on.
Talk things out
Sometimes, we get so caught up in our own feelings that we forget how much our partners feel. So, don't shut yourself off from them and avoid talking about your emotions. Let them know how you really feel and they might surprise you with their reaction.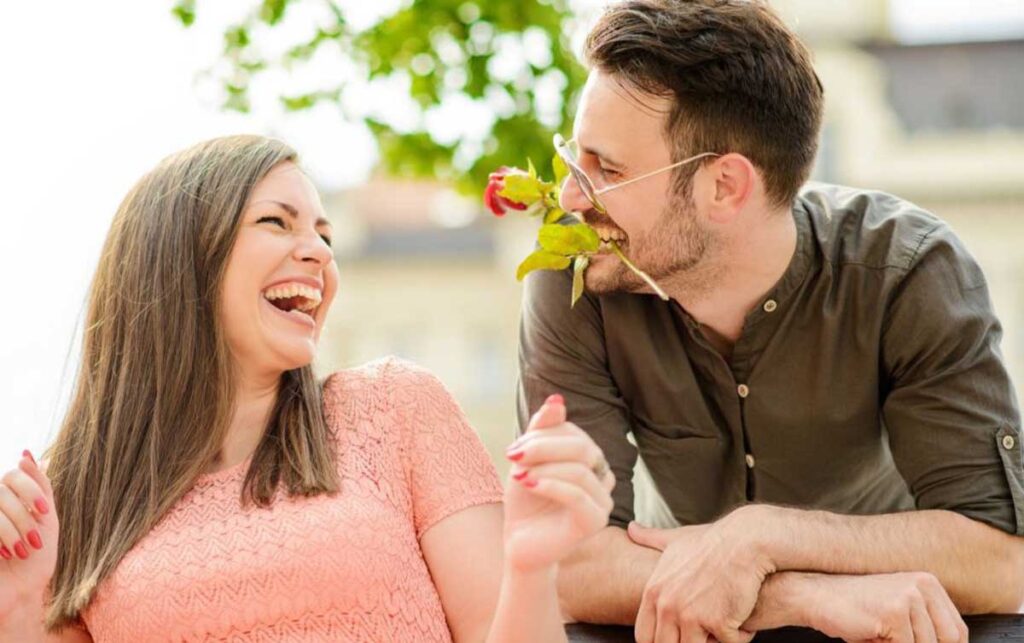 Set boundaries
It's okay to set limits on certain situations. Say no to unreasonable requests from your partner without feeling guilty or resentful. When they ask for something out of line, let them know why you aren't going to give it to them. If your partner asks you to do something that you simply cannot do, explain that to them. Don't make excuses or apologise for it. That only makes matters worse.
Be patient
Don't expect your partner to read your mind and know what you really want. Give them time to think about things. They may need space to work things out. Also, realize that sometimes, people change their minds. You may end up having to let go of something that was once important to you. But, if you keep trying, you're guaranteed a happier relationship.
Avoid arguments
When you start arguing, chances are that your partner will get defensive and angry. It's best to avoid arguments altogether, especially if you already feel upset or emotional. Arguments lead to fights, which cause a lot of damage to relationships, and can escalate into violence. Instead, use the time to talk it over calmly and solve issues together. You can never win in a fight anyway, so why risk it?
Respect each others' opinions
Try not to judge your partner in front of someone else. It doesn't matter who they hang around with. If they seem happy with someone else, respect their decisions. After all, they're adults. No matter how small, it counts.