If we were to ask someone who they think their ideal partner is, many would say the person they have the best relationship with. That seems pretty obvious. But what about if you were asked who you thought was your perfect match? Which qualities do you look for in a potential partner? Do you want to find your soul mate, or just someone you connect well with? Or maybe you're looking for someone who shares similar interests? Whatever type of relationship you hope to build, choosing someone with whom you share common values and goals will make things easier in the long run. If you're not sure how to approach selecting a partner, here are some tips to help narrow down your search.
Find Someone Who Shares Similar Interests
When you first start meeting people, chances are your first instinct is to get to know them before deciding whether or not you want to date them. While you may like them right away, take time getting to know someone before making any kind of commitment. If you don't share similar interests, you might end up spending hours talking about stuff that doesn't interest you at all. So instead of jumping into dating someone without taking to know them first, try going in with a different attitude. Instead of being focused on finding a life-partner, focus on finding someone to hang out with regularly. You'll be able to get a good sense of their personality and character traits much sooner than if you had only spent time focusing on finding a husband or wife.
Find Someone You Have a Connection With
It's hard to tell if someone likes you back unless you initiate communication. A lot of times, one party will start chatting up the other, and then the other starts feeling obligated to reciprocate. However, if you're interested in someone, it's always polite to reach out first to see if they'd be interested in getting together. If they like you, they'll often be happy to meet up.
Look Beyond Physical Desires
Once you've decided to pursue relationships, it's natural to begin comparing physical attributes. When you notice someone attractive, you probably start thinking about what they would look like naked. But attraction isn't entirely based off looks; it's often based on shared interests, personalities, and other factors. If you find yourself thinking about a certain physical trait you admire, remember that you shouldn't base your entire decision on looks alone.
Don't Be Afraid to Ask Questions
You're bound to learn something new about everyone you date, so why not ask questions? Most people love talking about themselves, and the more you know about someone, the better equipped you'll be. So if you see a trait you like, ask them about it! And if you find yourself having trouble asking questions, that means you should probably steer clear of them (or talk to your parents).
Avoid Getting Too Close Too Quickly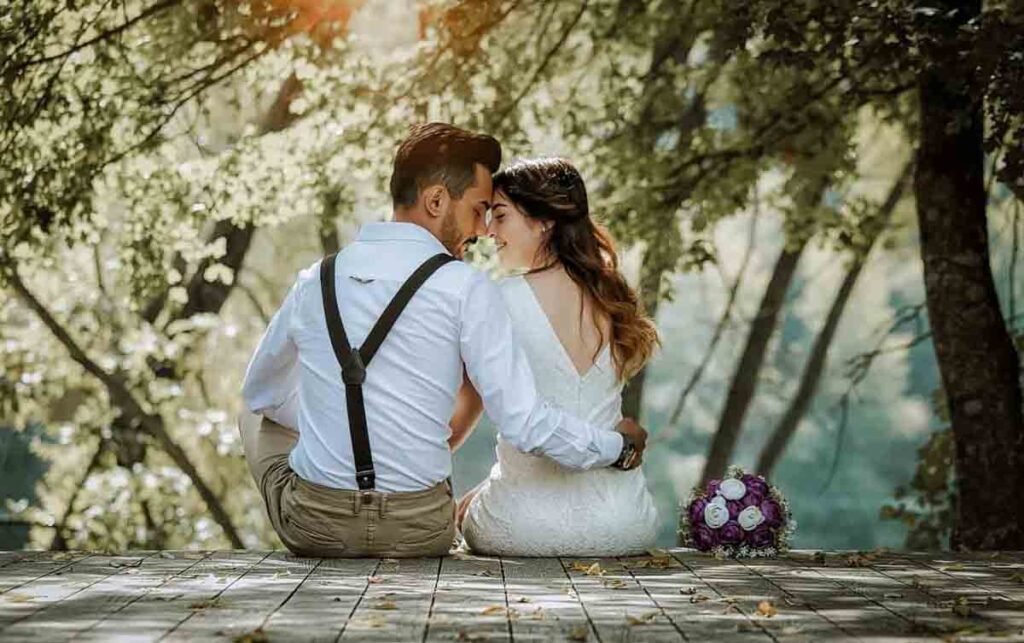 People tend to fall in love really fast these days, but sometimes you need to take things slow. If you've been seeing each other for several weeks, you might want to consider waiting until after a few dates to see if it feels right. By the same token, if you met someone three months ago and have only seen them twice since, it could mean that they're only interested in hooking up and not actually pursuing a relationship.
Take Your Time Deciding
Don't rush into anything. As mentioned above, it's always good idea to take time to get to know someone before committing to a relationship. But even once you've decided to move forward, it can still be worth it to wait a little longer. Sometimes, you can find someone great who gets serious later on. In fact, it's likely that you'll find someone you're compatible with when you least expect it.
Is he/she trustworthy?
This is probably first thing you should ask yourself when looking for someone to love you forever. You need to make sure that his/her character is stable, reliable, dependable, kind, strong, friendly, supportive, honest, faithful and understanding. If not, you are going to constantly be hurt and feel insecure about him/her. A person who has emotions will be able to communicate these feelings easily to others and understand their own emotions. However, if he/she has no emotions at all, he/she may lack empathy and compassion and therefore cannot empathize well with you. He/she might be selfish, manipulative, lazy, disrespectful, greedy, etc.
What are his/her values?
Values are the morals and beliefs that we hold dear and value highly. Values are things that he/she believes in and respects deeply; they guide us through our daily lives. If you find out that his/her values are different than yours, you know that you need to move on for good reasons.
Does he/she love you for who you are?
You want to keep someone who loves you for who you are. That way, you won't have to change anything about you just to please him/her. Instead, you can be yourself, and he/she will still love you for it.
Can you trust him/her to keep secrets?
Secrets mean lies. Lying makes people untrustworthy and unreliable. Therefore, if you plan to tell him/her something secret, then you must be sure that he/she will keep your secret safe and tell no one else.