Hair oiling is a process where oils are applied to your hair after shampooing or conditioning. There are many different benefits to oiling your hair and many uses for this product. I personally like using this product because it helps my hair feel softer and smoother. This can be done at home and without any special equipment. Most people use this at least once a week. You should be careful not to touch the scalp while applying the oil, but if you do then it will help moisturize your skin and give you a nice smell.
Oil is very essential for any type of hair care products, especially if your hair has become damaged due to environmental exposure or poor diet. Oil is great at protecting and moisturizing the hair shafts by providing a protective layer that shields the hair from outside elements. While there are many different types of oils used in personal care products, including those intended for scalp and nails, we have chosen three popular types of oils that can be used for hair care purposes: coconut oil, olive oil, and almond oil.
Steps
Rinse your hair thoroughly with water. This helps remove any dirt and debris from the scalp. Also, it helps open up your cuticles so that the oils can penetrate deeper into your hair shaft. Make sure to follow this step with shampooing if necessary.
Apply coconut oil to the palms of your hands and then work through your hair slowly section by section. You want to make sure all sections are covered, especially your ends. Work the oil deep into your strands using your fingers and spread evenly throughout.
Let the oil sit for 10-15 minutes before rinsing out with warm water. Do not use hot water! Hot water actually closes your cuticle back up again.
After washing, you should feel much softer and bouncier than usual. Enjoy the benefits of this healthy treat!
What oil should you use?
Coconut Oil
Coconut oil's rich lauric acid content makes it effective against fungus, especially the Candida Albicans that can cause dandruff and other fungal scalp infections. Its high melting point allows for easy application to your hair from roots to tips. When applied directly to the scalp, coconut oil helps to moisturize dry scalps while stimulating blood circulation to hair follicles.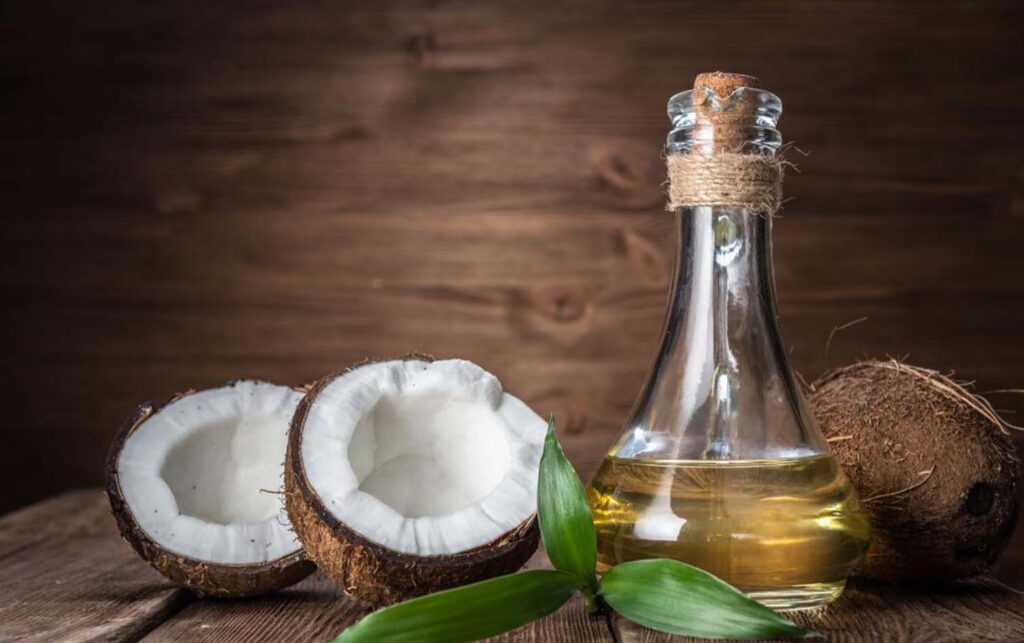 This is a great conditioner, especially if your hair tends to get dry. It adds moisture to your scalp and promotes healthy hair and follicles. If you have damaged hair or split ends, coconut oil can help replenish lost protein and strengthen the hair cuticle. This nourishes and protects your hair. You can apply it once to twice a week depending on the length of your hair.Coconut oil works great for almost anyone who wants that natural look. A little goes a long way.
Coconut oil is commonly referred to as "nature's miracle product." Its high content of lauric acid (a saturated fatty acid) makes it an ideal choice for moisturizing dry hair. Coconut oil provides moisture, shine, and protection for the hair. If you want to add some extra oomph to a deep conditioning treatment, try using coconut oil as a carrier oil.
Olive Oil
Olive oil contains the antioxidants vitamin E and polyphenols, both of which are beneficial to keeping hair strong and healthy. It also offers protection against free radicals, making this the perfect choice for those suffering from premature aging and hair loss. Use olive oil at least once per week to keep your head full of beautiful locks.
When used as a conditioner, olive oil provides deep conditioning benefits to the hair. When applied to hair, olive oil penetrates deeply into the hair shaft and helps seal the cuticle and moisturize the hair shaft from root to tip. This makes olive oil ideal for people who are experiencing thinning hair loss due to stress, poor diet, or other factors.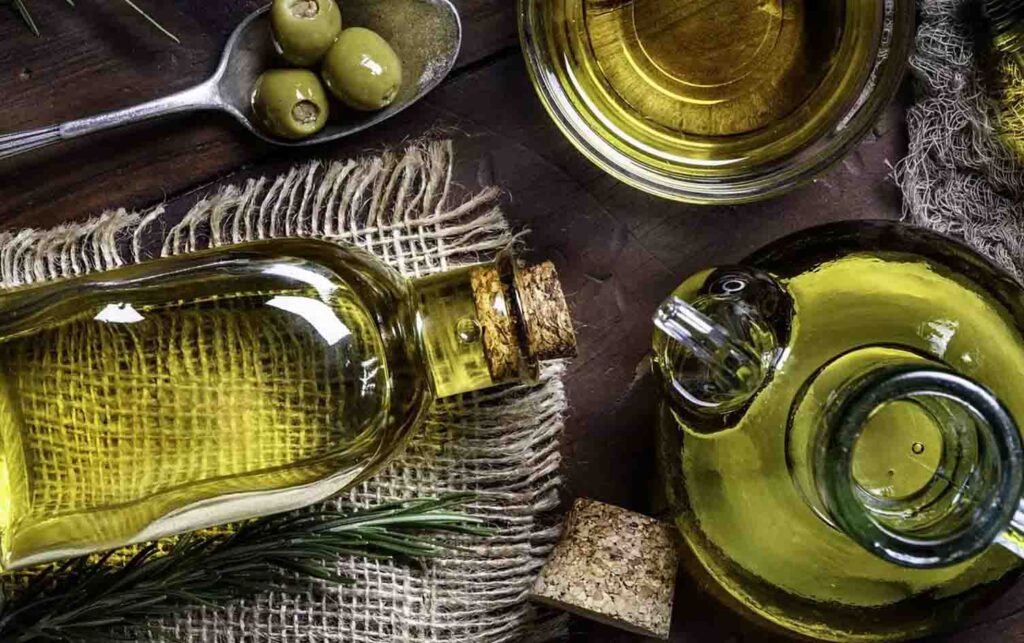 This is what I use because its my favorite oil. Its light but gives a nice shine to your hair and scalp. If you don't have olive oil then any other kind of oil should work just fine.
Olive oil is great at soothing irritated skin, giving you beautiful locks that aren't greasy! Olive oil contains vitamin E, which nourishes the strands of hair while promoting hair growth. Adding olive oil to shampoo and conditioner recipes helps fight dandruff by keeping your scalp hydrated.
Jojoba Oil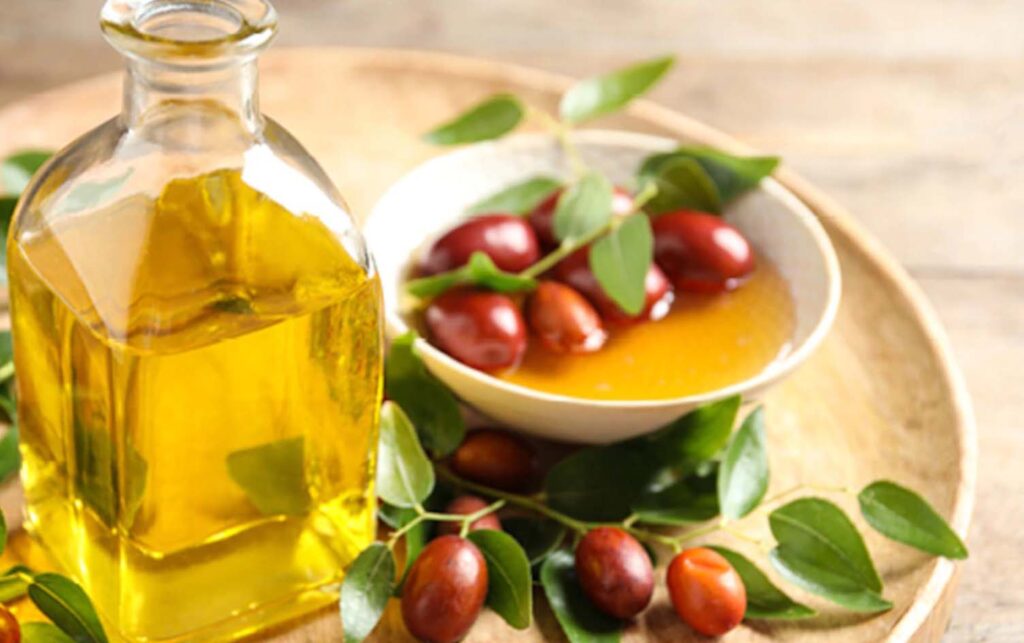 Jojoba oil is naturally derived from the seeds of a desert shrub native to Mexico and California. It has a long history of being used for medicinal purposes due to its ability to penetrate the scalp and deliver vitamins and minerals directly into the hair shaft. Jojoba oil is great for conditioning hair after washings and massaging onto dry strands during shampooing. This method creates a protective seal that prevents dirt and water from entering the cuticle.
Almond Oil
Almond oil has a similar texture to olive oil but contains different enzymes that promote better absorption of vitamins and minerals through the hair follicles. It is best suited for people with thicker hair types.
Almond oil is great at cleansing your hair follicles without stripping them. Almond oil is naturally rich in squalene, which strengthens the cuticle of the hair shaft, promotes hair growth, and gives you soft, smooth tresses. You can find this oil in food stores, but it can be hard to find pure almond oil since it is usually mixed with other oils. There are several brands on Amazon where you can purchase almond oil.
Sesame Oil
The use of Sesame Oil for Hair is very popular for two reasons, firstly because sesame oil is cheap compared to other oils that contain high levels of Omega fatty acids, like olive oil. Secondly, due to its unique chemical structure, sesame oil has many different benefits to help maintain healthy hair. A major reason that people use oils in their hair is to keep it moisturized and prevent dryness. This can be achieved through adding various types of oils into your shampoo to give it moisture, while simultaneously nourishing your scalp. Also, although the use of oils isn't usually recommended for those who have oily skin, adding sesame oil to your routine helps to keep the natural oils from clogging pores and allowing bacteria to enter the body.
Jaborandi oil
The Jaborandi oil for hair is 100% organic and organic oils are rich in vitamins, minerals, antioxidants, fatty acids and other beneficial compounds that make your hair healthier than ever before. There are many different benefits to using organics. You get better quality products that work much better when they are grown naturally without harmful pesticides. Organic oils are packed full of nutrients that keep your hair looking healthy and shiny. They also help protect against damage from the sun, wind and pollution.
Amla oil
The amla fruit has been used extensively in Ayurveda medicine. Amla oil contains high levels of Vitamin C and antioxidants that are beneficial for healthy skin and hair.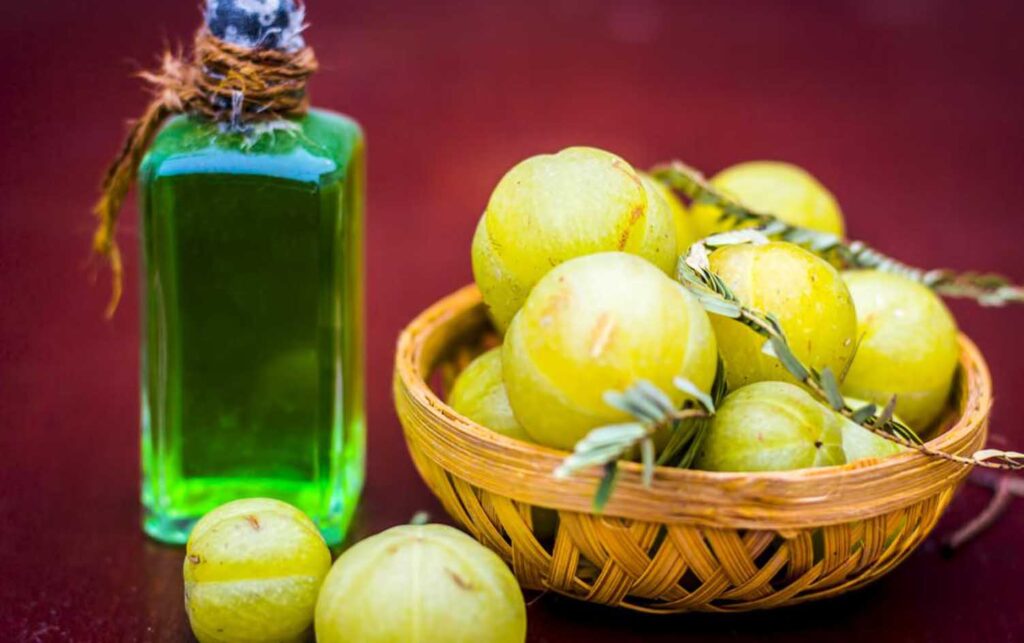 You can use this product twice a week and it makes a great summer conditioner. A few drops go a long way.
Castor Oil
Castor oil has been used for many years in Africa and Asia as a natural remedy for everything from dandruff to balding. It can be either hot or cold applied. You put a small amount on your palm and rub your hands together until they are warm. Then you massage your scalp and hair and leave it in until it dries. This helps clear out impurities and promote healthy follicles.
Benefits of oiling hair
Oil your hair after shampooing. This helps maintain moisture in the hair shaft and scalp. Oil applied at regular intervals throughout the day can help prevent dandruff.
Oil your hair if you want to achieve healthy-looking locks that are soft and shiny. Here's how to do it right:
Use conditioner before applying moisturizer to avoid creating a heavy buildup on the scalp.
Gently massage the product into your dry ends while they're still damp from washing.
Give your hair extra time to absorb the moisture; wait at least 30 minutes after rinsing before drying your hair.
To make sure your hair stays strong, don't rinse your hair until just prior to bedtime.
Keep your hair well-moisturized from roots to tips. If you have a lot of natural waves, don't try to straighten them; instead, let nature take its course. Also, don't blow dry your hair too much. Instead, use a diffuser and give your hair some air circulation.
I have always heard that applying oils to your hair can help you protect it from damaging environment, but I never really knew how beneficial they could truly be until I started using them myself. There are many benefits of oiling hair, including: healthy scalp, thicker hair, less frizz, stronger hair, better shine and moisture retention, and even improved styling!
Healthy Scalp: The scalp is the first area of your body to encounter environmental stress and pollutants. When the scalp is not treated properly, it can become inflamed and infected and ultimately leads to dandruff and hair loss. Oil helps to nourish the skin and keep it hydrated while adding shine to hair.
Thicker Hair: Oiling hair adds weight to the strands and prevents breakage. This makes hair look thick, fuller, richer, and healthier. Oils penetrate deep into the cortex of hair follicles, helping to create a strong bond between the root system and hair shaft and creating a protective barrier against damage.