As it is mango season, mangoes are available everywhere at a slightly lower price. Once the mango season starts, mango lovers eat mangoes daily. In addition, mangoes are the fruit that many people buy and eat in this season. Do you always eat mangoes raw? So drink a milkshake with it in a slightly different way. This mango milkshake is quite pleasant to drink in the scorching sun.
Want to know how to make a mango milkshake? Below is a simple recipe of Mango Milkshake. Read and taste it and share your feedback with us.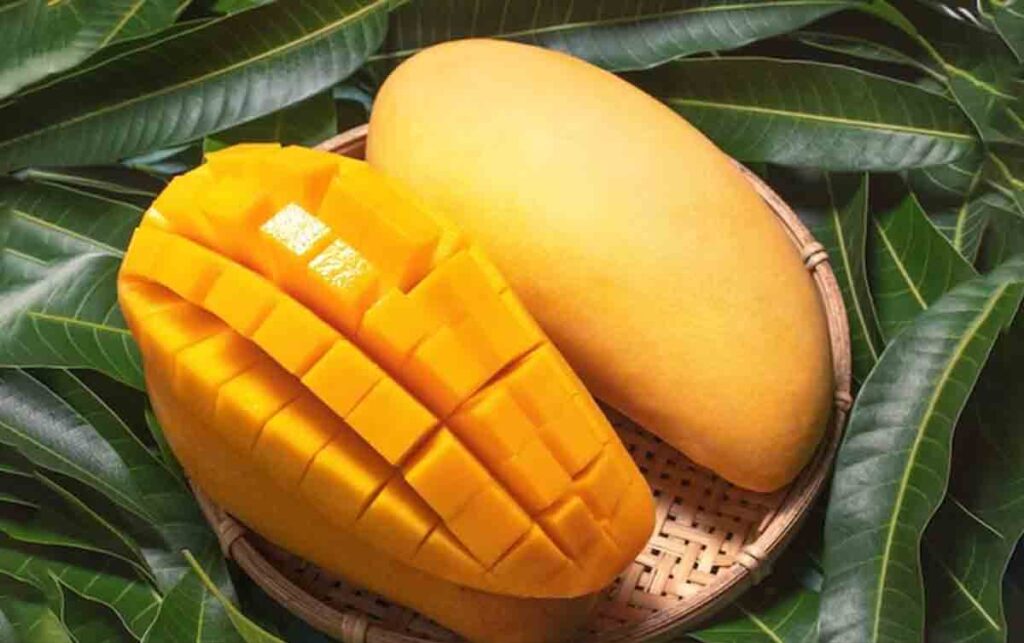 Required things:
Mango slices – 1 cup
Milk – 1 1/2 cups (boiled and cooled)
Sugar – 2 tbsp
Ice cubes – a little
How to reduce stress during pregnancy
Mango Milkshake Recipe:
First take mango pieces and sugar in a mixer jar.
Then pour 1 1/2 cups of milk in it.
Then add ice cubes and grind well.
If you want it thicker add milk accordingly. If you want it to be watery, add a little more milk.
Now the delicious mango milkshake is ready.
How to Revive Your Skin with Yogurt This Summer
Note:
If you like, you can sprinkle nuts like almonds, cashews, pistachios, etc. on top of this mango milkshake.
If not, you can sprinkle ice cream or chopped mango pieces on top. This makes the mango milkshake taste even more amazing.
Mango benefits: Mango, one of the fruits, has a special place. This amazing fruit, which is abundant in the summer months, has numerous health benefits. Ripe fruits can be eaten raw. Can also be consumed as juice.
Spot the letter 'h' in under 10 seconds: Optical illusion to test your IQ
Health Benefits of Mango:
Full of immunity: Mango contains vitamin C and vitamin A. Also, they contain 25 types of carotenoids. It helps keep the immune system healthy.
Reduces fat levels: Vitamin C, pectin, and fiber are found in large amounts in mangoes. These have the property of reducing fat levels in the body.
Helps protect the eyes: Eating one cup of mango slices can meet 25 percent of the daily vitamin A requirement. Vitamin A helps to protect against eye diseases as it improves the health of the eyes.
Helps in skin cleanliness: Mango can also act as a skin cleanser. You can apply mango pulp on the face and massage it and then wash it off when it dries. Skin will look refreshed. It also clears skin pores.
Benefits of 8 Shape Walking Exercise!
Improves memory:The glutamine acid present in mango has the power to improve memory. Also, tartaric acid and malic acid contained in mangoes are capable of maintaining the alkaline balance of the body.
Helps in cancer prevention: Antioxidants such as quercetin, isoquercitrin, astragalin, pistin, gallic acid present in mango help protect against colon cancer, breast cancer, prostate cancer.
Rich in iron: Mangoes are also rich in iron. Hence, it is a natural remedy for those facing anemia problem. Therefore, women with iron deficiency can definitely eat mangoes.
Helps in weight loss: Mango is a fiber rich fruit which helps in digestive function. It also burns extra calories in the body and helps in weight loss.
Regulates insulin levels: Mango leaves help in controlling diabetes. Boil 5-6 mango leaves in water, soak overnight and drink the water in the morning. It helps regulate insulin levels in the body. Mango has a low glycemic index (41-60) measurement. So it does not allow the sugar level in the body to increase.